The Truth About IVA Companies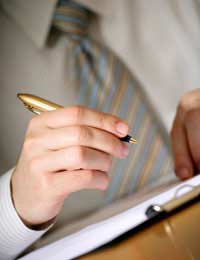 There are a huge number of companies on the market that offer Individual Voluntary Arrangements (IVAs) but not all will be reputable. Researching the facts will help debtors to learn the truth about IVA companies that put their own profits before the best interests of the debtor.
Finding the Right IVA Company
Within any industry there will be reliable and honest businesses and also companies that are less than trustworthy. Finding an IVA company that you can trust will take some research, and the ability to recognise the signs that should ring alarm bells.
Not all IVA companies will put the interests of the debtor first and these companies should be avoided to prevent further debts.
Avoid Upfront IVA Fees
IVAs are designed to help restructure debts in a way that is fair to the creditors and manageable for the debtor. Any IVA company that asks for an upfront fee to set-up an IVA should be avoided. There are IVA companies that will set-up the arrangement for free and then include fees into the arrangement. Do not pay upfront fees for an IVA, a reputable company will not ask for fees upfront.
Beware of False IVA Advertisements
In the past, many IVA companies have been rapped on the knuckles for their use of false or misleading advertisements. One of the biggest misleading claims is that IVA companies can clear 90% of money owed to creditors. It is highly unlikely that any credit company will write off 90% of the money owed to them. Credit companies will usually expect at least 60% to 70% of their money as part of the IVA agreement before they will accept the arrangement.
Be Wary of Low Payment Promises
IVA companies that immediately promise low payments should be treated suspiciously. An IVA monthly payment is calculated on the debtor's income and expenditure, the length of the IVA and how much is owed to creditors. Creditors can ask for amendments to IVAs before they will accept them. No initial repayment fee is set in stone until the creditors agree. Be wary of companies that say the repayment amount is a forgone conclusion.
Do Not Pay Fees to IVA Introducers
There are many companies on the market that will advertise that they can find the right IVA company for a fee. These companies are basically unnecessary and there is nothing that they can do that the debtor cannot do themselves. In most cases they will simply take the fee and then send a list of IVA companies that the debtor can contact. The same information can be found by conducting a quick search on the Internet or by looking through a business telephone directory.
Make Sure to go Through All Debt Solutions
Beware of IVA companies that do not go through various debt solution options. An IVA may not be the right choice for the debtor depending on their financial circumstances and amount of debt owed. An Insolvency Practitioner should thoroughly analyse the debtor's financial circumstances in order to ensure that an IVA is the best option. Be wary of companies that claim immediately that an IVA will be the best option without checking financial information.
Research Different IVA Companies
The Internet is an invaluable tool when it comes to researching different IVA companies. Check out financial website forums where consumers write about their experiences with IVA companies. This is one of the best ways to gain references as to whether a company will put the debtor's interests first. Never be forced into signing any contracts before taking the time to think about all of the options. Disreputable companies will use high pressure sales tactics; trust your own instincts and do not be intimidated.
Contact Creditors to Make an Arrangement
There is absolutely no reason that a debtor cannot contact their creditors to arrange their own informal agreement. Creditors should always be open to restructuring a debtor's credit plan if it means they will recoup some of their money. By doing this, debtors can avoid committing to a five year IVA plan and also avoid paying IVA fees throughout the formal IVA.
Debtors should remember that an IVA is a long term financial commitment and consideration should be taken before committing. There may be more suitable debt solution alternatives to an IVA. Talking to agencies such as the Citizens Advice Bureau or the Consumer Credit Counselling Service should ensure that the right debt solution is found.
You might also like...
Hi can you tell me if an iva was taken out in 2002 and because i had a change in my circumstances and wrote to the iva people they never answered me back I complained in writing for a few months but they never answered me2 yrs past I never heard from them or my creditors then in 2005 I moved sold my house my mortgage was paid out of the sale but still nothing from iva or credotors now 16 yrs later i apply for PPIand receives offer of £247 from PPI they won't pay me the money and said it had got to go to my creditors I am hoping for a settlement soon from a court ruling can they ask for this money ,about 17years have passed its only 12 yrs for bankruptcyam I still liable to them after all this time for an iva that never sorted my debts outthe other ppi's I applied for on the credit card and store cards had they said they could find no file under our names but this one PPI did and made me an offer of £247but I was told I couldn't have it because it had to be paid to my creditors because of the I v a in 2002-2003 my creditors were not paid because of the iva company not paying them out of my benefitnot because I wouldn't pay its not my fault it failed its thiers can you please advise me thank you
Misty
- 25-May-20 @ 2:57 PM