Are You Eligible for an IVA?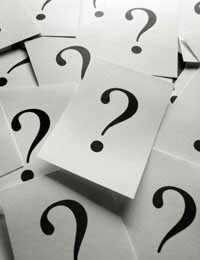 Individual Voluntary Arrangements (IVA) have become a way to pay off major debts through one monthly payment. This arrangement can help to stop debt consequences such as home repossession but there are some eligibility requirements. Here are some frequently asked questions about eligibility criteria for an IVA.
How Much Debt do I Need to be in Before I can Apply for an IVA?
In general the debtor should have debts in excess of £15,000. These debts will be owed to three or more creditors and usually come in the form of credit cards, loans and hire purchase. The debtor must be in a position where they can no longer afford to maintain the repayments on these lines of credit, basically meaning that the debtor is insolvent.
Do IVAs Apply to all Countries in the UK?
Those who are applying for an IVA must reside in England, Wales and Northern Ireland. Debtors living in Scotland have a similar IVA process known as a Standard Trust Deed. British residents can still apply for an IVA even if they are working or living abroad.
I Am Still Employed and Have an Income, Can I Apply?
One of the eligibility requirements for an IVA is that the debtor is still in employment and has a stable income. The IVA process requires the debtor to make monthly payments, and this will usually come from their monthly salary. Unemployed people will not usually be able to afford the required IVA monthly payments.
How Much do I Have to be Able to Pay to Creditors?
Debtors will need to have around £200 to £250 of disposable income every month. In theory creditors will be expected to receive at least 25p for every £1 owed to them. There are guidelines concerning third parties contributing the debtor's payments.
Do I Need to Have a Large Amount of Assets?
Debtors may need to release some of their assets to help pay their creditors. This can include cashing in policies such as investments or pension policies. If there is equity available on a house the debtor owns then this may need to be released. Assets can include selling a car that the debtor owns to free up more cash. Personal savings will also be taken into account and may need to be surrendered.
Will I Need to Provide Certain Documentation?
Yes a certain amount of financial information will be needed from the debtor. Make no mistake all financial aspects will be gone into. Debtors will need to provide payslips, bills, and if they own a house a valuation of the property will be needed. How much the debtor pays each month will be worked out on their income and expenditure. It is important to be as honest as possible with regards to the information supplied to the Insolvency Practitioner.
Will the IVA Company Leave me any Money to Spend Each Month?
Of course, debtor's need to have reasonable monthly living expenses and the Insolvency Practitioner will calculate this factor in when formulating monthly payments. Required information will include living expenses such as food, rent or mortgage payments, and transport fees. The debtor has an obligation to provide as accurate a picture as possible of their living expenses.
Will the IVA Company Require me to Start Penny Pinching?
It is reasonable to assume that debtors will need to cut back on spending and unnecessary expenses. The debtor should maximise how much they can pay their creditors; this will make creditors more agreeable to the IVA. There is no need for the debtor to live like a monk but cutting down on entertainment expenses and finding ways to increase income will be helpful.
Am I Required to Actually Meet my Creditors?
In most cases debtors will not have to appear at the creditor's meeting. The Insolvency Practitioner will have all the necessary information to present to the creditors at the meeting. There is nothing to stop the debtor from appearing at the meeting but in most cases the debtor will be informed of the outcome by telephone.
How Long do I Have to Stick to the Repayment Plan?
The debtor will be told how long the IVA will take; this will usually be a period of five years. The repayment period can be less if the debtor suddenly finds themselves with an extra amount of income that can be used to complete the process before the IVA period has finished.
You might also like...