FAQ: Life During an IVA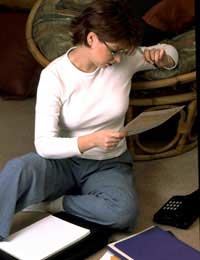 Life during an IVA (Individual Voluntary Arrangement) can mean a total financial lifestyle adjustment. But there is a goal at the end of the IVA and living a more financially modest life will be worth the effort.
An IVA Sounds Daunting, How Bad Will It Be?
Living with an IVA is not the end of the world. Thousands of people who were seriously in debt have stuck out the IVA process to become debt free. The ultimate goal of the IVA is to eventually eliminate all debts, usually after a five year period. An IP (Insolvency Practitioner) will be there to guide the debtor through the process. An IVA should not be too difficult to stick to if a positive attitude is taken.
Will Spending Be Cut Altogether With An IVA?
Living a more financially modest lifestyle may be the most difficult part of an IVA. Credit cards will no longer be available or the option to obtain loans. Easy debt routes such as impulse buying on store cards will no longer exist. Budgeting finances will be a major factor and living within your means rather than beyond will be expected. An IVA doesn't mean living like a monk for five years; it simply means learning to be financially responsible and not wasting money.
Will I Be Given Help During an IVA?
The Insolvency Practitioner will be the person who arranges the IVA. For the debtor the IP will also draw up a financial budget of income, expenditure and how much the debtor can comfortably afford to live on. Tools such as debt calculators and budget planners will be used to assess how much the debtor can repay to creditors and how much will be left over. Financial budgets are a good way of assessing where money goes to and where overspending occurs. This is a tool that can be used long after the IVA has ended.
How Bad Will It Be To Live Without A Credit Card?
For many people living without a credit card will seem unthinkable. But in reality a lender providing credit is simply someone lending money and then asking for it back, with a fee. Becoming used to life without a credit card can soon become second nature. There are no more monthly credit card bills to pay, no late or missed payment charges, and no lenders calling to demand payments. Pre paid credit cards are still an option for those undergoing an IVA.
What Will Happen To My Credit Score During an IVA?
If it has come to the point where an IVA is the option then no doubt the debtor's credit reference will already be pretty poor. The IVA will be marked on a credit reference for the five year IVA period and for 12 months after the IVA has ended. Once the six year period has passed the IVA will be removed. Initially it may still be slightly difficult to obtain low interest credit, and good credit ratings will need to be rebuilt.
Do I Need To Notify The IP If My Income Increases?
An IP will regularly review the debtor's financial situation, this usually occurs on an annual basis. If the debtor's income has increased during the IVA they may be asked to increase payments to creditors. The decision to increase payments will be made by the IP.
What Will Happen If My Income Decreases During The IVA?
If income does decrease and the debtor is finding repayments difficult then the IP will review the situation. It may be the case that the IP will ask creditors to accept lower repayments until the income situation can be rectified. If the repayment schedule has been met up to this point the creditors may well accept lower repayments.
Can I Apply For Any Type of Credit During an IVA?
This is a definite no when it comes to unsecured lending. All credit cards including store cards will need to be cut up and the debtor cannot apply for any unsecured loans or credit agreements. It may still be possible for debtors undergoing an IVA to change mortgages. This should be discussed with the Insolvency Practitioner who will be able to give advice.
What Happens If The IVA Is Not Maintained?
If the debtor fails to adhere to the rules of the IVA and continually misses payments then they can actually be made bankrupt. If debtors are facing difficulties maintaining the agreement they should contact the IP to assess the situation. In many cases there may be the option to take short payment holidays at certain points throughout the IVA.
You might also like...
Thank sfor sharing a informative article on iva.It is really helpful to me. An Individual Voluntary Arrangement is a kind of a debt management solution, availing which you can repay the debts that you owe in a more affordable way, and the unaffordable debts can be written off in a safe & legal way. Avail our IVA Help services now to get in touch with skilled experts & get debt advice under Government-backed services.
emerson
- 2-Mar-19 @ 5:12 AM