The Disadvantages of IVAs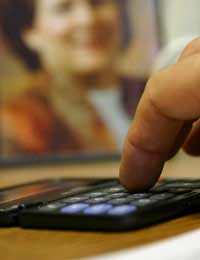 Individual Voluntary Arrangements can be useful for people who find themselves in debt. Indeed for some people they can be a last resort in very desperate times. However they should not be seen as an easy solution as they bring with them many consequences - many of which are not clearly shown in the adverts for such products.
The Facts of IVA's
Many advertisements portray IVAs as a quick-fix solution with seemingly no negative consequences. They will inform you of the possibility of having a large portion of your debts cleared but not of the affects of this. Remember, if it seems too good to be true it usually is.
IVAs are not always available. Generally you have to have at least £15,000 worth of debts before it becomes an option to enter into an arrangement.
IVAs write off a minimum of 75% of your debt. However whether or not this will take place depends entirely on the people you owe money to. In other words, the creditors must be willing to write off the debt. If you cannot get your creditors to agree with this then you may have to seek bankruptcy as an alternative.
In most cases the creditors will agree not to include a person's home or assets. Thereby you can keep your home and car and these will not be used as payments for your debt. However this is not always the case. If you are entering into an IVA you must make sure that this is agreed otherwise you may lose your house and your assets much like in bankruptcy.
Consequences
The biggest consequence of IVAs in the loss of control you will have over your spending. Once you have entered into one you must follow an extremely tight budget, generally set by the creditors and IVA provider in order to pay back the debt that is not wiped off. This makes sense when you consider some people may hope to wipe of 75% of their debt and then go on spending money on luxuries. You will have to stick to this budget for the duration of the IVA. This generally means no holidays or luxuries for the time you are under agreement.
IVAs can last around five years however once this period is over you are not completely in the clear. The IVA is listed on your credit file. This will affect your ability to obtain credit in the future so you may have trouble taking out loans, credit cards or mortgages.
The consequences of entering into such a scheme therefore can impact the rest of your life so if there are other options available it is strongly recommended that you consider them.
Before you enter into an Individual Voluntary Arrangement it is essential that you discuss all the options available to you with a qualified debt counsellor. This is not a decision to be made lightly and you should only sign up for an IVA if you are fully aware of the consequences. If you rush into it you may find yourself seriously regretting it.
You might also like...