What is an IVA?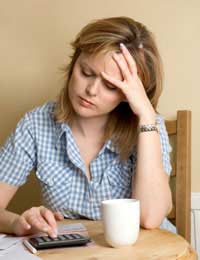 Individual Voluntary Arrangements were introduced as part of the Insolvency Act 1986. They are drawn up from government legislation that states if you are in no position to pay back your debts then a considerable portion of them can be written off. However they are not an easy solution for debt and they bring with them drastic consequences.
How do they Work?
IVAs enables the person in debt to have 75% of their debts written off. When a person enters into an IVA the creditor, the people who are owed, will discount three quarters of the debt. This must be agreed before the IVA is entered into and if it is not then the IVA will not stand. The creditors do not have to comply with the IVA and are perfectly in their right to refuse to do so. If they do comply then the Insolvency Practitioner who is in charge of the arrangement will ask permission from the courts on your behalf to enter into the IVA. If the court agrees then you will have to follow a budget set out for you by the Insolvency Practitioner. This is usually very strict and may prevent you from having control over your finances for the duration of the arrangement, usually around five year depending on the amount of remaining debt.
What are the Consequences?
Once you have entered into an IVA you are effectively no longer in control of what you spend. You surrender this control to the Insolvency Practitioner who draws up a strict budget for you to follow. This loss of control means you can buy no luxuries (holidays etc) for the time you are under the agreement. You should check that your house is not part of the agreement. This way you will keep your house regardless of your debts. If you do not check this there is a possibility you could lose you property to the creditors.Another major consequence of an IVA is the affect it can have on your credit file. Even once the period you are under the IVA has come to an end the IVA is still listed on your credit file meaning you will find it difficult to obtain credit such as mortgages and loans in the future.
How do I Get One?
If you believe you need to enter into an Individual Voluntary Arrangement then you will have to see an Insolvency Practitioner. He or she will come to assess your situation and work out whether the IVA is in fact the best option for you. If he or she decides it is a meeting with your creditors will be arranged. If the creditors are willing to comply the Insolvency Practitioner will take your case to the courts who will then decide if the arrangement should stand.
IVAs are quite often a last resort for many people and if this is the case then they can be useful. However there are often other alternatives with less severe consequences these should be considered first.
You might also like...