New Debt Industry Standards and IVA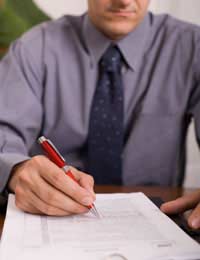 The new debt industry standards is good news for consumers looking for workable debt solutions. These new rules bring added protection for consumers who are considering debt solutions such as Individual Voluntary Arrangements (IVA).
New Lending Codes Provide Additional Debtor Protection
The Lending Standards Board has been tightening up the business practices of 'debt help' companies. This means additional protection for consumers who are looking for a feasible debt solution. The Lending Standards Board, known previously as the Banking Codes Board, has set out new codes that debt management companies must adhere to. The board can apply punishments to debt help companies that do not abide by the regulations set out in the Lending Code. These rules also provide protection to consumers who are considering using an IVA as a debt solution.
The Need for Added Debt Solution Protection
A huge number of debt help companies offering debt solutions exist in the UK. As with any industry there will be some businesses that bend or even break the applied codes of practice. The Office of Fair Trading has already clamped down on a number of debt help companies that were using unfair business practices. This included misleading advertising aimed at bringing in customers who were desperate to find a viable debt solution. Misleading advertising includes claims of wiping out almost all debts by using an Individual Voluntary Arrangement debt solution.
Wrongly Advised Debt Solutions
Another problem that has already been highlighted by the Office of Fair Trading concerns inaccurate debt solution information. Some debt advisors have been misleading customers to enter into IVA debt solutions when they were in completely inappropriate. There is a wide range of debt solutions available and each will come with its own advantages for the customer. For consumers there may be debt solution alternatives that would be more suitable than an IVA. In many cases the wrongly informed customers did end up paying fees for inaccurate and misleading debt solution information.
Will Lending Codes Offer Complete Customer Protection?
Although the Lending Codes are meant to provide protection there is no guarantee that certain debt help companies are acting accordingly. There are still many examples of misleading advertising through debt management companies on the internet and in newspapers. If consumers are aware of the lending codes and the criteria of the many debt solutions they will stand a better chance of accessing the correct debt solution. Consumers also have the right to complain if they feel they have been misled over the information of the benefits of certain debt solutions.
Complaints Route over Unsuitable Debt Solutions
The Lending Standards board does set out the route that should be taken by consumers if they have encountered problems with debt management companies. The first step would be to complain to the debt management company who should have a complaints policy in place. If this does not bring a satisfactory outcome then the next step would be to involve the Financial Ombudsman (FO). The FO investigates disputes between financial businesses and their customers. For businesses that fall under the Consumer Credit Act customers should contact the Office of Fair Trading via their website.
Debt Help Companies that Aren't Helping
There are give away signs that a debt help or debt management company isn't offering the best advice available. For consumers looking for debt help there are signs that can help to avoid unsuitable debt help companies, these will include:
Avoid debt help companies with advertising claims of clearing all debts easily
Always obtain fee information upfront before agreeing to any debt solution
Make sure the debt solution offered is viable; an IVA is a five year commitment and is not suitable for everyone
Always research all of the debt solutions that are available; information is freely available from national debt help agencies
Do not pay a fee for information or advice; this is also available for free from agencies such as the Consumer Credit Counselling Service
Do not succumb to pressure from a debt advisor over a debt solution; take the time to choose the right solution
Watch out for fees that are included for many months into the debt solution; some will apply their fees for many months into the debt solution
Debt problems are stressful enough without ill informed and inaccurate information from a debt advisor. Any consumer who realises they have entered into the wrong solution should complain to their debt management company, Financial Ombudsman or the Office of Fair Trading. If these complaints are not heard by the regulators this inaccurate advice and poor customer service will simply continue bringing unnecessary stress to others.
You might also like...