Deciding on an IVA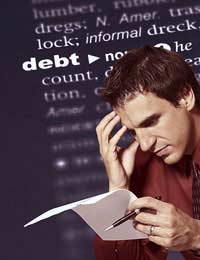 Making the five year commitment to an IVA (Individual Voluntary Arrangement) is never an easy decision. Before the decision can be made there are pro's, con's and eligibility requirements to consider.
The Five Year IVA Commitment
Committing to the five year IVA process is a daunting prospect for many people. An IVA includes a thorough investigation of personal and financial details and agreeing to stick to a budget. It also means five years of making consistent payments without fail; failing could mean bankruptcy. An IVA will mean living without credit cards, store cards and loans. But the goal of becoming debt free is worth the effort.
Long Term Financial Goal of an IVA
Five years is not an insignificant amount of time. On completion, the five year IVA process will mean an end to debt. Debtors who think that five years is too long should weigh this time frame up against a lifetime of continual debt. Once the IVA is accepted by creditors it should mean the immediate end to creditors demanding payments by letter and via phone calls. Debt stress will also be alleviated as the debtor has made an actual step towards controlling their finances.
Eligibility for an IVA
Eligibility requirements should be assessed before any decision can be made over whether an IVA is the right choice. Eligibility requirements for an IVA are:
Insolvency; the debtor must be unable to meet their financial obligations
The debtor must have £15,000 of debt
The debtor should have at least three creditors
A minimum of £200 will be required to be paid each month during the IVA process
The debtor must have a regular income
Determination will also be required to stick to regular payments for five years
Consider Alternative Debt Solutions
Before making a decision on an IVA the debtor should consider all the options. One of these options could be to personally contact creditors and come to an arrangement. Creditors may be open to freezing interest, lowering repayments or lengthening the repayment schedule. A DRO (Debt Relief Order) may be a good alternative for those with over £15,000 of debt and very little income. The DRO process lasts for 12 months compared to the five year IVA process.
Prepare For Five Years without Credit
If an IVA is being considered then it may be the case that credit is already no longer an option. Living without credit isn't as hard as it seems although some people may dread the prospect. Credit cards and store cards will be required to be cut up. Debtors will no longer be able to apply for credit, although prepaid credit cards are an option. Debtors should make sure that they have the determination to stick to the five year plan; the alternative could be bankruptcy.
The Drawbacks of an IVA
An IVA can be an excellent debt solution but this does not mean it will be right for everyone. There are some downsides to an IVA including living without credit for five years. One of the major considerations is the consequences of not maintaining the IVA arrangement. If payments are not maintained then the debtor can be made bankrupt.
Another drawback is that the release of some equity from property may be a condition of the IVA when it comes to the final payment. Debtors should also remember that not all debts can be covered by an IVA such as secured loans.
Talk to an Insolvency Practitioner
Those who are unsure as to whether an IVA is the right choice should take advice from an IP (Insolvency Practitioner). An IP will be able to talk the debtor through the entire IVA process, the eligibility requirements and commitment needed for an IVA. A legitimate IP will not try to push debtors into an IVA unless this is the right debt solution. IVA advice and information can also be found on the government's Insolvency Service website.
The decision to use an IVA should not be taken lightly until all pros and cons have been considered. For many, an IVA can be the perfect or only debt solution. But this is not an easy, quick fix debt solution, although many IVA companies will promote it as such. Debtors should always take advice from qualified Insolvency Practitioners before making the final decision.
You might also like...