FAQ: Avoiding IVA Scam Companies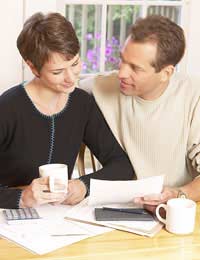 If serious debts are a problem then it will be more than frustrating to waste time and money on debt relief scams. There are numerous debt relief companies on the market and in most cases they will simply add to money worries.
How Can I Tell Scam Companies from Legitimate Ones?
The saying, 'if it looks too good to be true it usually is' should be kept in mind when contacting debt relief companies. Scam companies will promise to clear debts and submit IVA (Individual Voluntary Arrangements) on behalf of the debtor and charge a fee. If the company requests a large upfront fee it will usually be a scam.
What Are The Warning Signs Of An IVA Scam Company?
One of major warning signs will be found on the scam company's advertisements. Incredible claims to reduce payments to creditors by around 75% are virtually impossible to make good on. Claims such as 'creditors will definitely agree to reductions' are basically nonsense. These companies do not know who the debtor's creditors are prior to the debtor informing them. The scam companies also cannot tell whether a creditor will accept an arrangement.
There is No Business Address, is this Legitimate?
Many debtors are contacted through emails and by fliers through the post. In a number of cases the scam companies will advertise in newspapers. One of the first warning signs will be that the company will operate with only a postal box address or no actual address whatsoever. This makes it easier for the company to remain hidden if the scam is uncovered.
What Verification Can Be Asked for From A Company?
Most companies that provide IVA services will need a consumer credit licence provided by the government. Insolvency practitioners will usually have a background in accountancy or law and will be licensed to provide insolvency services. Either of these licences should be checked before agreeing to let companies arrange an IVA.
The Debt Company Sounds Legitimate But How Can I Tell?
One of the best ways to uncover a scam is to ask details. Ask the company spokesperson exactly how they will conduct the IVA arrangement, get into specifics. If there is any ambiguity regarding the specifics of how the IVA will work then be very wary. Con merchants can sound as if they know what they are talking about but won't get into actual details of how they can help.
What Should I Look Out For On Debt Relief Contracts?
Always read the small print and look out for the disclaimers. Debt relief scams will often provide disclaimers in the small print that will inform the customer that there are no guarantees. The scammers are banking on the customer to simply pay the fee, sign the contract and not read the small print. The scammer can then say that it states in the contract that there are no guarantees to a successful arrangement with creditors.
Are There Many IVA Scam Companies On The Market?
There are plenty of companies that would consider themselves legitimate but are more interested in quotas. These companies are basically tele-marketers with sales quotas to fill. In a number of cases they will simply charge a fee and give the customers details of insolvency practitioners. The debtor can actually arrange this themselves without paying a fee. Be wary of companies that also offer multiple debt services include high interest loans and other financial products.
Who Can I Complain To If I Have Been Scammed?
The Office of Fair Trading should be able to help anyone who has been scammed. They will look into the company and do have the power to shut down and fine companies if irregularities are found. Do not listen to claims from the scam company that they are doing all they can to help unsatisfied customers. The Office of Fair Trading has already investigated and shut down a number of scam debt companies.
Where Can I Find Legitimate IVA Companies?
If you are unsure about the IVA process or wish to find verified Insolvency Practitioners check with the government's Insolvency Service. Their website will give information and advice on insolvency procedures including IVAs. The Insolvency Service will also investigate complaints regarding scam debt companies. The Consumer Credit Counselling Service will also provide free advice on debt matters included the IVA procedure.
You might also like...
Simple Solutions are a credible company and credit fix they helped me out last year and have been a godsend. after fifteen minute phone call i was relieved and did everything by email no up front costs. Everything was sorted out in 3 weeks.
Mandy moo
- 12-Feb-19 @ 8:29 PM
Out of all the debt companies the best company to go with is a charity like Step change. All others have there own agenda, creditfix for example only offer one solution therefore will not give you the best financial advice. They will only offer an IVA(carrington dead trust deed in Scotland) it feels more like their agenda not yours
Nancy
- 13-Jan-19 @ 2:19 PM
im wanting to know if creditfix is a scam or not
They do couriers but ask for break down in fees as you will find you have properly been charged for this amongst other things from my experience with iva £120 courier £136 ppi letters so always ask if it's free and get a name and time of call as they usually record calls ??
Pollyanna
- 9-Oct-16 @ 11:21 PM
I was asked 2 send my documents by courier is this a scam
Sue
- 21-Nov-15 @ 12:38 AM