My Creditors Won't Agree to an IVA: What Now?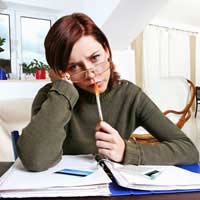 When times are tough it's not surprising that consumers look for any way out of their problems. Debts mount up and for many the only solution is to effectively hand over control of their finances. For a long time bankruptcy was the only option for those struggling to make ends meet. But in recent years another option was created, one that was less severe than bankruptcy but still offered enough support for those severely in the red.
The individual voluntary arrangement, IVA for short, was created in 1986. It is a repayment vehicle for consumers struggling with mounting debts. Creditors will meet to discuss the debt and to decide whether an IVA can be entered into. In order for an IVA to be granted creditors must agree to wipe off 75% of the debt. The remaining 25% will then be paid back according to a strict payment plan issued to the person in debt.
Stigma
With bankruptcy still viewed with the same stigma as it was in the past – despite more people applying for it – the IVA is seen as a good alternative. The names of someone entering into an IVA do not have to be published in the local paper for example. This can save a lot of embarrassment and humiliation for the person in debt. The consequences are also more short-term with an IVA than they are with bankruptcy.
However it often happens that at the meeting of creditors a decision is made to not write off the amount of debt needed. If the creditors refuse to wipe out 75% of the debt then the consumer can not enter into an IVA. So what next?
Try Again
If the consumer is refused an IVA he or she can seek a second opinion. There are several IVA adviser firms around who are on hand to help. These firms can help you to work out why your proposal was refused and what changes you can make in order to have it resubmitted and, hopefully, accepted. It may be that just the slightest change to your proposal will see it accepted this time.
Bankruptcy
It may be that there is no other option for you but to apply for bankruptcy. If your debts are so severe an IVA will never be granted then you should consider bankruptcy as the next step. This can be a daunting time but remember more people enter into these agreements than you would think and it is possible to get yourself back on your feet after a bankruptcy agreement.
Seek Advice
Most importantly, always seek advice. Being in debt can be lonely and isolating. You may feel ashamed and feel you have nowhere to turn. Burying your head in the sand will not help the situation. Debt counsellors exist in order to help people through the toughest of financial times. There are free advice lines and services including one offered by the Citizens Advice Bureau. Do not suffer in silence. There are always options and a debt counsellor can help you to figure out the best one for you.
You might also like...