Are IVAs Detrimental to Your Debt Record?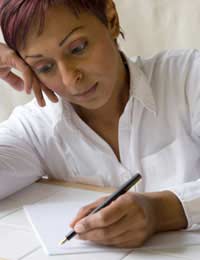 Unless you have been on another planet or burying your head in the sand you'll know that the credit crunch is in full swing. Every newspaper and news bulletin around the world is reporting on it but who needs news reports when we're all experiencing it ourselves? We've seen food prices go up and house prices fall and we've all had to tighten our belts. However sometimes tightening our belts just isn't enough. What happens when we need extra help? What if we've tried everything and we still can't find a way out of the red and back safely into the black. That's were Individual Voluntary Arrangements come in.
With debt rising so rapidly at present many people are seeking last resorts as a way out, namely bankruptcy and Individual Voluntary Arrangements or IVAs as they are known. IVAs are a less severe form of bankruptcy. They enable the borrower to have a large portion of his or her debt wiped clear – 75% or more of the total amount. The borrower is then given a strict payment plan to follow in order to pay back the remaining debt. While bankruptcy involves the debtors name being made public, thus allowing all his or her friends and family to know his financial situation, IVAs do not.There are also fewer restrictions on jobs, for example a bankrupt person may not be chairman of a company/
An Increase in IVAs
The number of people taking out IVAs is on the increase. This is no surprise of course. The credit crunch has taken its toll and it is to be expected that people will be suffering when it comes to their finances. The worry though is that borrowers may not be aware of the detrimental consequences involved in entering into an IVA or they may be believe that, in light of the credit crunch, IVAs will become less detrimental.
While this is not strictly false consumers should not be fooled into thinking IVAs will become suddenly consequence-free. The Government, aware of the publics plight, has announced plans to make IVAs easier to get with a quicker processing time. At present lenders must agree to wipe 75% of the borrower's debt in order for the IVA to go ahead. Under new plans this figure could be as low as 51%, but only for people with less than £75,000 worth of debt.
However the consequences of the IVA remain. The borrower will struggle to get credit in the future as the IVA will be recorded on that borrowers personal credit file thus showing lenders they may be incapable of making regular payments on a loan.
While there are fewer restrictions than with bankruptcy IVAs are still serious financial agreements which are legally binding. They should never be entered into lightly and borrowers should always seek alternative solutions first. Contact a debt adviser or the Citizens Advice Bureau in order to find out other ways of solving debt problems. IVAs may be the solution for some people but only as a well-thought-out, last resort. The changes in place may make it easier for those who desperately need an IVA but they will not change the consequences.
You might also like...