Can I Still Get an IVA in Light of Current Circumstances?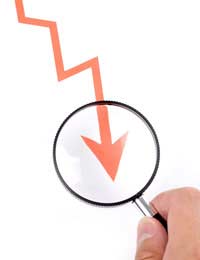 When consumers find themselves in trouble, financially, there is a step they can take that, while serious, is not as drastic as filing for bankruptcy. This is entering into an Individual Voluntary Arrangement. IVA's enable the consumer to have 75% of their debt written off by the creditors – those they owe money too. They then pay off the remaining 25% of debt through a structured payment plan.
However the IVA can only be entered into if the creditors agree to wipe off 75% of the debt. If they do not then the IVA can not take place. There are also some serious consequences to the IVA, namely the borrower will find it difficult to obtain any credit in the future.
At the moment, given the current economic crisis, many more people than ever before are finding themselves struggling and the number of people taking out IVAs is expected to rise. But what's going on?
Are We In A Recession?
If you believe everything the papers say you'll think we are slap bang in the middle of a recession and we're all doomed but while things don't look good it's not a recession. Saying that though everyone is feeling the pinch and many people are struggling to pay back their debts,
Why Is It Happening?
The problem at the moment is the mortgage industry is in crisis and this is affecting many other areas of financial services. People who took out mortgages several years ago got much better deals than those that are available now so as borrowers come to the end of their fixed rate mortgages they are finding themselves with a massive payment shock.
The problem began in America when lenders lent to people who could not afford to make the repayments. This led to a lot of lenders having bundles of bad debt which was passed around from bank to bank until it got to the point where banks didn't trust anyone! They didn't trust borrowers with a poor credit profile, they didn't trust other lenders and they didn't trust the economy so they tightened their lending criteria.
Can I Still Get An IVA?
Despite the problems in the economy it is still possible to get an IVA. The government knows people are struggling at the moment and actually wants to make getting an IVA easier. Things look like they will get worse with rising fuel costs and food prices and it is clear there will be people who will struggle more than others. The government is loosening criteria on IVA making them available to more people.
IVAs are serious business and have plenty of consequences however they are also a vital lifeline for many people struggling with debt. If you are struggling and want to know more about debt or just want to know more about debt solutions and the solutions open to you then speak to a debt counsellor or a broker for advice. Don't suffer in silence, there is advice available to you.
You might also like...