The Facts About IVAs in Britain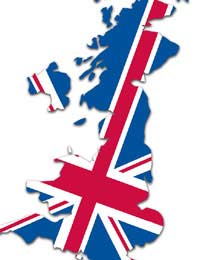 Individual Voluntary Arrangements (IVAs) can be a feasible solution to major debt problems. Knowing the facts about IVAs in Britain should ensure that debtors make an informed debt solution choice.
Eligibility for IVAs
There are eligibility requirements that must be met before an IVA can begin. A major requirement is that the debtor should have at least £15,000 of debt spread over three or more creditors. However, there are some IVA companies that will accept debtors with lower amounts of debt. The debtor must also be in stable employment and able to meet the monthly payments that are required to pay their creditors.
Homeowners and IVAs
One of the major benefits of an IVA is that debts can be restructured in order to allow money to pay off mortgage arrears. Mortgage lenders are not usually eligible within the remit of IVA creditors. But the good news is that a debtor who enters into an IVA will not have to sell their home. The bad news is that there is usually a clause contained within the IVA agreement that states homeowners will have to use any equity on their home at the end of the IVA period to pay outstanding debts.
Equity and IVAs
The equity clause contained within the IVA arrangement can cause major financial headaches for homeowners. If the homeowner has to take a finance deal against the equity then the interest rates can be a lot higher than the original mortgage interest rates. This is one downside of an IVA that homeowners should consider carefully. This requirement will affect homeowners with equity who will not clear off all of their debts within the five year IVA period.
IVAs and Credit Records
Another factor that can become a major problem with IVAs is the debtor's credit records. Once the IVA period is over the debtor will usually find it hard to obtain loans and lines of credit without high interest rates. This can be particularly damaging if the homeowner needs to take some form of finance against equity to pay their outstanding debts within the IVA. Homeowners will find the finance they take out could now come with crippling interest rates that can lead them back into serious debt.
Controversy Over the IVAs
Companies selling IVAs have come under fire in the media due to the selling of IVAs to those who would be better off going bankrupt. Individual Voluntary Arrangements typically last for around five years and they should not be taken out without due consideration. However, many IVA companies have come under fire for selling IVAs to people who could not actually afford to maintain the monthly payments. All debt solutions, including bankruptcy should be compared before choosing the most suitable solution.
Informal Agreements and IVAs
IVAs are formal agreements between debtors and creditors to repay debts using an Insolvency Practitioner, and involving fees. Debtors should consider reaching an informal agreement with creditors before using an IVA. Coming to an informal agreement over paying debts will mean there are no IVA fees to be paid. An informal agreement could also mean that the debtor avoids a bad credit report if they maintain their agreement with creditors every month.
IVAs and Payment Protection Insurance
In the past, Payment Protection Insurance (PPI) and IVAs have usually been two separate entities, and this can cost lot of money. There are companies that can combine the two at a lower cost. IVAs are usually a three to five year commitment and there are many factors that can happen during this timeframe that can lead to non payment of the IVA.
Taking out PPI can ensure that payments are still made to the IVA in case of redundancy, ill health or accidental injury. Always calculate whether or not it will be worthwhile to actually take out a PPI.
Defaulting on an IVA
Defaulting on IVA can lead to very serious problems. If the debtor does not adhere to the IVA then the Insolvency Practitioner can start bankruptcy proceedings against the debtor. In effect the debt process will go back to the beginning before the IVA was set up and the debtor will be required to pay the full amount and all interest. If the debtor has any doubts regarding making payments on time and in full then other debts solutions should be considered.
IVAs may be the perfect solution for some but not all debtors. Maintaining payments is vital in order for an IVA to work. An IVA is a major financial commitment over a long period of time and should never be entered into without serious consideration.
You might also like...