Who Can Get an IVA?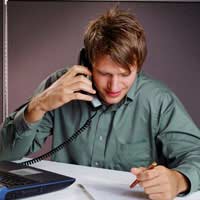 Individual Voluntary Arrangements were created in order to help people who find themselves in severe debt that they cannot feasibly pay back. They formed part of the Insolvency Act 1986 but have only really come into their own in recent years when debt in the UK has risen considerably. For some people they can be a useful solution for debt problems but they are not available to everyone. There are several conditions that must be met before an IVA can be entered into.
Creditors Must Agree
In order to enter into an IVA your creditors i.e. the people you owe money to, must agree to the terms. The insolvency practitioner who is in charge of the IVA will go through your paperwork, bank statements and bills and work out whether you are eligible for an IVA. If he or she thinks you are then he or she must get the creditors to agree to the IVA before you can enter into it. The creditors are under no obligation to agree to the terms and can refuse to write off any debt. There is currently no legislation which says the creditors must comply. However the Government has encouraged all creditors to take part where possible.
75% must be Written Off
Even if the creditors agree to the IVA it may still be refused if they do not agree to write off the sufficient amount of debt. The creditors must, between them, write off 75% of your debt for the arrangement to take place. If they agree to write off less than this then the IVA will not stand and you will have to seek an alternative solution. This may include declaring yourself bankrupt.
You must have £15k Debt
You cannot enter into an IVA with any amount of debt. It must be over a certain amount. Currently that amount is set at £15k. If your debts are lower than this then an IVA is not the solution for you. You should speak with a debt counsellor and have him or her look for viable alternatives such as consolidating debt and discussing other options with the creditors.
You must follow the Budget
?
If you are allowed to enter an IVA a strict budget will be set that you must stick to. If you do not adhere to this budget than the IVA will not stand and then debts will not be written off.
The Court will Decide
The decision is down to the courts. Even if lenders agree to write off the sufficient amount of debt and you agree to adhere to the budget that is put in place the application for an IVA may still be turned down if the court decides it should not go ahead.
IVAs are not for everyone. They are a huge commitment and if there are other alternatives that could work then it is strongly advised you look into these first. However if an IVA is necessary you will have to hope the courts and the creditors are on board.
You might also like...