I have been Refused an IVA, what Next?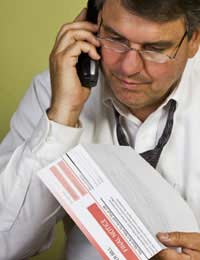 Individual Voluntary Arrangements are often seen as a last resort for people in severe debt. Therefore if you have gotten to the point where you have to enter into one it can be heart breaking to be refused. You have already become resigned to the fact you are in serious debt and need to enter into a programme with serious consequences and then you are turned down. It can be difficult. But what are your options if this happens? And is bankruptcy the only other alternative?
What is an IVA?
An Individual Voluntary Arrangement is a programme developed for people in severe debt. Government legislation says, if your creditors allow, a large proportion of your debt can be wiped off. This means you only have to repay the debt not written off and therefore have more of a chance of getting back on your feet and back on the straight and narrow.
What Happens if I am Turned Down?
Not everyone can get an IVA and it depends heavily on whether your creditors are willing to write off some of the debt. If they refuse the IVA may not be entered into. If your IVA has been refused because of a problem which has now been rectified you could consider applying for the IVA again. Similarly if one or more of your creditors who refused to write off debt is now willing to do so then you should reapply.
Should I Consider Bankruptcy?
If your situation remains unchanged and the IVA, therefore, will still be rejected you may have to consider bankruptcy. Although bankruptcy has a negative public opinion if it is the only option available to you, you should not be deterred by this. Bankruptcy is a useful option for people with severe debt and despite having some drastic consequences it is a better option than letting your debt spiral further out of control. Bankruptcy must be made public so be prepared for all of your family and friends to find out. It will also affect your ability to get credit in the future. But it can help you out of a very bad situation and should always be considered.
Is Consolidation an Option?
Debt consolidation can be a useful solution to debt. However it may be that your debt is too advanced to opt for consolidation. If you have reached the point of seeking an IVA then it is likely your debts are too severe to look into debt consolidation. In this situation it may be that bankruptcy is in fact the only option.
Individual Voluntary Arrangements are a useful solution for people in severe debt but they are not easy to obtain and are not available to everyone. If you are considering an IVA be sure not to get your hopes up too high and there is a possibility you will be refused. If that is the case, do not panic as there are other options available to you and there are people on hand to help.
You might also like...