Debt Relief Order: The Best Alternative to an IVA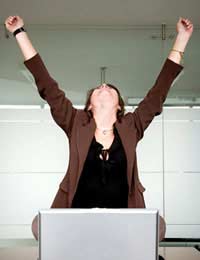 A Debt Relief Order is a fairly new debt solution that may be the best alternative to an IVA. Debtors with very little income should weigh the pros and cons of a Debt Relief Order against an IVA.
The Aim of a DRO and an IVA
A Debt Relief Order (DRO) and an Individual Voluntary Arrangement (IVA) both have the same outcome; the debtor will become free of debts. The debt free status on completion of both a DRO and an IVA does not include all debts. Both of these debt solutions only cover unsecured debts. Both debt solutions will also allow debtors to be debt free after the time scale stipulated in each solution. Creditors cannot harass the debtor who has been accepted for a Debt Relief Order or an Individual Voluntary Arrangement.
Debt Relief Order or an IVA?
Eligibility requirements will be a major factor when deciding between a DRO and an IVA. Although both debt solutions do have the same intended outcome, eligibility requirements are not the same. For instance a Debt Relief Order will not be suitable for home owners whereas this is not a problem with an IVA. Those on a debt relief order may still be able to obtain credit up to £500; this is not permitted with an IVA.
Major Advantages of a Debt Relief Order
One of the biggest advantages of a Debt Relief Order is the time scale of the process. An Individual Voluntary Arrangement can take up to five years to complete, a DRO will only take one year. The fact there are no repayments to be made to creditors for those on a DRO is also another big advantage. Debtors on an IVA are required to make monthly payments with a minimum £200 usually required.
Debt Solutions and Credit Records
An IVA will show on the debtor's credit record for one year after the five year completion period. But debtors who have gone through the DRO process will also have this marked on credit records for six years. When it comes to the DRO showing on a credit record there will be no difference between a DRO and an IVA. In most cases, debtors who are considering these types of debt solutions will already have bad or poor credit references.
Eligibility for a Debt Relief Order
Debtors who think that a Debt Relief Order may be the perfect alternative to an IVA should be aware of eligibility requirements. Requirements for a DRO will include:
Insolvency, meaning unable to repay debts
Debts must not be more than £15,000
Assets must not total more than £300
A car is an asset but is exempt if it is not worth more than £1000
Disposable income must not exceed £50 per month after tax, National Insurance and living expenses
The debtor must not have been subject to a DRO in the previous six years
There must not be any other insolvency process presently existing when applying for a DRO
Disadvantages of a Debt Relief Order
If the eligibility requirements are satisfied then a Debt Relief Order may seem the perfect solution. There are, however, some disadvantages. Debtors who use a DRO will be marked down on a government insolvency register; this is available to the public. Notification to the public does not occur when an IVA is taken. Debtors using a DRO cannot run a business directly or indirectly, this rule does not apply to those using an IVA.
Maintaining a Debt Solution Process
Both an Individual Voluntary Arrangement and a Debt Relief Order have one major similarity. Debtors who do not follow the rules laid out in both solutions will face consequences. Debtors who fail to make regular payments during an IVA can face bankruptcy. A debtor who fails to comply with the restrictions placed on them during a DRO can face extended restrictions for up to 15 years. Failure to maintain both of these debt solutions can have a very serious impact on the ability to gain credit in the future.
A Debt Relief Order and an Individual Voluntary Arrangement both have their own advantages and disadvantages. Eligibility factors will of course be a deciding factor over which debt solution is the right choice. Debtors should always take professional advice from organisations such as the government's Insolvency Service before making this important decision.
You might also like...
Thanks for sharing a informative article that you have share on debt relief. It is really helpful to me.Great post. so here I would like to share thatLoans for bad credit no guarantor is the suitable type of loan if you have a low credit score. Get these loans easily from FleetQuid without a warrantor. Avail our loans for bad credit no guarantor lenders who provide these loans do not carry out any elaborate verification and paperwork, they save a lot of time and instant decisions are taken about the loan application status.
Thomp
- 3-May-19 @ 8:04 AM