Managing Your Credit Card Debt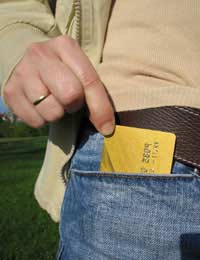 How often do you receive letters in the post offering you a credit card? It seems so easy doesn't it? They're offering you credit there and then, to do with what you will. Who wouldn't be tempted? Well all is not quite as it seems.
Credit cards can be useful, when used correctly but all too often people see them as easy money, fun money even. They don't think about the consequences or the implications of using the cards and adopt a 'spend now, worry later' attitude. But little do they know just how much worry they'll face further down the line if they don't think carefully before using that card.
Think about the Interest
When you get a credit card you think about the limit, and perhaps the monthly payments but you may not consider the interest. But this is a big mistake. The interest is what is most important as it determines how much you will eventually have to pay back. What's more, interest rates on credit cards are typically high so you could end up paying a whole lot more than you expected if you don't think about what you buy carefully.
Pick your Purchases
Credit cards are a good idea if you know you can act responsibly. If you need to pay for a holiday or a piece of furniture for example i.e. a large one of payment then a credit card can come in handy. You can make the purchase in one go with your card and then make sensible payments each month to pay it off. Make sure you are always aware of your balance and how much you are paying off it. Adopting a 'what you can't see won't hurt you' view will most certainly come back to haunt you.Don't use your credit card on frivolous expenses. Buying some drinks here and there or paying for the odd meal with your card will all add up and before you know it you'll own a lot of money and have very little to show for it.
Pay off the Minimum Balance
The best way to use a credit card is to pay off each purchase before using it again thereby not letting the balance you owe mount up. However even when this is not possible, you should always pay the minimum amount each month. Each card will have a set amount to be paid each month, as a minimum. This will depend on the interest rate and the balance. If you fail to this you're debt will increase leaving you more in debt.
Credit cards are a useful way to make responsible purchases but responsibility is the key word. If you use a credit card as if it is free money then you are only setting yourself up for a fall. If you are looking to get a credit card be sure to look around the market to find the best rate and when you start using it be aware of what you're spending and whether it's necessary.
You might also like...