The Realistic Way to Clear Personal Debts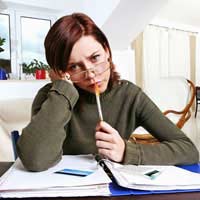 Clearing personal debts is no easy task, no matter what certain debt help companies claim. The realistic way to clear personal debts will take perseverance, commitment and some financial sacrifice.
Don't Believe the Debt Help Hype
Newspapers and the internet contain many adverts from debt help companies claiming to wipe out personal debts easily. In most cases 'debt help' will meaning helping people to obtain more debt. These companies will charge a fee for their services and many will actually offer loans as a debt solution. The services that most of these scam companies offer can be undertaken by the debtor without having to pay a fee. There is no realistic quick debt solution, and real debt help agencies including the Citizens Advice and the Consumer Credit Counselling Service are free to use.
Talk Over Debt Problems with Debt Help Agencies
The Citizens Advice and the Consumer Credit Counselling Service (CCCS) are two of the best debt help agencies. Both are registered charities and both provide their services free of charge. Both of these debt help agencies will be able to provide a confidential service with advice on the best debt solutions to fit each individual. They will also contact creditors on behalf of debtors to arrange reduced payment schedules and can even help to freeze interest on credit accounts. Talking to either of these companies is a realistic step forward when dealing with unmanageable debts.
Going It Alone with Debt Problems
Many people do choose to deal with their debt problems without any help. This can be a realistic solution especially for people who do contact their creditors when debts have become unmanageable. Contacting creditors as early as possible will allow both parties to come up with a workable and realistic debt solution. One of the worst things a person in debt can do is to avoid the situation and ignore letters and telephone calls from creditors. This is simply delaying the inevitable and will lead to increasing interest and debt collectors.
Clearing Personal Debts Will Not Happen Overnight
Anyone who is seriously intent on clearing their personal debts should be aware that this is a long term process. The amount of time it takes to clear debts will depend on the amount of debt and how much can be repaid in instalments. They type of debt solution used will also make a difference to repayment lengths including solutions such as an Individual Voluntary Arrangement (IVA). Sitting down and setting out a financial planner with these factors in mind should give a realistic view of how long debts will take to clear. No matter what certain debt help companies say, clearing personal debt will not be quick and easy.
Be Aware of Financial Sacrifices when Clearing Debts
Clearing personal debts over a long term should include certain financial sacrifices. Those who are serious about clearing debts should avoid major purchases such as new cars or luxury holidays for at least two years. This does not mean living like a monk without any luxuries. But committing to some financial sacrifices will help to clear the first amount of interest accumulating debt quickly. The quicker the balance on debts decreases the quicker the amount of interest to pay also decreases.
The Right Way to Clear Personal Debts
There are a few points to remember to help clear debts. These will include:
Always pay the high interest incurring debts first
Always try and pay the most to debts that incur high interest to clear them quickly
If a new financial repayment scheme has been arranged do not miss any instalments
Always contact creditors as early as possible as this can sometimes mean interest will be frozen on accounts
If new payment plans are being arranged always set a repayment figure that is realistically affordable
Debts can be cleared quicker by bringing in extra income such as taking on part time work
Never take on loans as a way to clear debts; this is a 'debt help' company scam guaranteed to bring additional financial problems
Clearing personal debts can seem like climbing a mountain, and the first steps can be the hardest. But personal debts can be wiped out if this task is undertaken in a realistic way. Avoiding companies that offer quick fix debt solutions should be a priority. Setting goals, committing to repayments and avoiding any further borrowing will see debt levels decrease until they are no longer a problem.
You might also like...