Government Help for People in Debt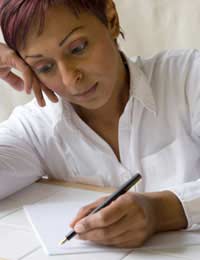 There is no denying the debt situation in the UK is bad. The interest rate rises in 2006 and 2007 coupled with the credit crunch means times are hard for the UK's consumers. Money is tight and debt is on the increase. Something has to be done and the Government is taking steps to improve the situation, but what is it doing?
Individual Voluntary Arrangements
One piece of legislation that the Government has brought in is the Individual Voluntary Arrangement. The IVA was introduced as a solution to debt that is less detrimental than bankruptcy. It was introduced by the Government in an attempt to help people who are struggling with debt. It enabled consumers to reduce their debt by 75% and pay the remainder through a detailed payment plan. This meant consumers would be significantly less and they could adequately manage the repayments. However IVAs are detrimental to consumers credit profiles so should not be entered into lightly. A consumers credit score could be severely affected for years to come. They would unable to get a mortgage or a loan for quite some time. Therefore the Government has come up with an alternative.
The Enforcement Restriction Order
One alternative the Government has come up with is the Enforcement Restriction Order or the ERO. The ERO enables consumers to not pay back the debt they owe for a year. Although this doesn't include mortgages it can be hugely beneficial to consumers. It exists for consumers who have had a change of lifestyle that affects their ability to pay back what they owe. This includes job loss, bereavement, injury etc. With an ERO the Government has the right to tell all creditors i.e. the lenders and banks you owe money to to give you a reprieve from payments for 12 months. This, the Government hopes, will give the consumer enough time to get back on their feet and put them in a position to resume making the payments again.
The EROs don't apply to mortgages so consumers must make sure they keep up with mortgage payments. There is some criticism however that the EROs may make Payment Protection Insurance redundant. PPI is used to cover missed payments on loans, credit cards etc. It is argued by these companies that if consumers can apply for an ERO when they get into difficulty with making repayments they may see no point in taking out PPI. However consumers should check that the ERO covers everything they need as they will not be able to take out an ERO if they just find themselves in difficulty without any lifestyle changes.
EROs are the new Government initiative aimed at helping people in severe debt. However there is red tape involved and consumers must make sure they are fully informed before relying on them. It is also important that consumers do not rely on the Government solely for support. If they find themselves getting into trouble they should seek advice from a debt counsellor immediately or ring the Citizens Advice Bureau.
You might also like...