I'm a Student and in Debt, what can I do?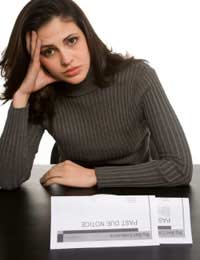 They say your student years are the best of your life. Parties, making new friends, that first taste of freedom, there's certainly enough plus points in those three years to make them fun. However there is one aspect of student life that isn't so much fun and that is the debt many students find themselves in.
Student debts are now a normal part of life. Most students can expect to come out of university with around £10,000 worth of debt, often much more. However it is not these debts that can cause the problems. While living away from home and studying full time it can be very difficult to make ends meet and often they look to credit cards and loans to bail them out. This is the first step towards spiralling into debt and many students find themselves in a lot of trouble by the time they graduate. In fact debts often mean students are forced to leave university and get a job. But what can you do to avoid falling into debt during your student years?
Choose Where you Live Wisely
Student accommodation may seem expensive when you've been living at home and paying very little, if anything at all, but when you compare it to renting a private property you'll realise it's the cheaper option. Renting a property from a private landlord can be very expensive so try and stay in student accommodation as long as possible. Often if you help out at the university there is the option of living in student accommodation for longer than the usual one year limit.
Buy Second Hand Books
When you start your course you will be give a huge list of books that are needed as course materials. However shelling out for all of these can leave you seriously out of pocket. Instead, go to the library and try to get the books on loan. Alternatively look in second hand book shops or find out if your university has a system whereby you can buy the books from former students at a discount.
Keep an Eye on what You're Spending
The worse thing you can do at university is spend spend spend without noticing what's coming out of your bank account. Before you know it you're over your overdraft and in a lot of trouble. Keep track of everything you're spending and do not use your credit card unless absolutely necessary.
Make the Most of Discounts
Most shops and restaurants offer discounts to students, make the most of them! Use your NUS card wherever possible and don't be embarrassed to ask if there is a discount for students whenever you eat out.
Talk to Someone
Do not keep your money problems bottled up. There are people on hand to help and the university will have a debt counsellor who can help you work out a reasonable budget and get back into the black.
University should be the best time of your life, don't ruin it by getting into trouble with money.
You might also like...