How Important is Health Insurance to Avoid Debt?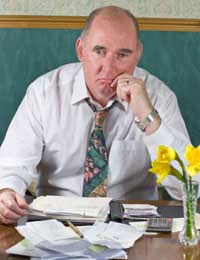 Most of us have home insurance. Many of us have life insurance. Some of us even have phone insurance. But when it comes to health insurance we tend not to bother. With the NHS providing free healthcare we see little point in paying each month for a health insurance plan but the consequences of not doing so can be catastrophic.
If you become ill it is likely you're treatment will be paid for by the NHS but on occasions you may have to pay money and this can have a serious affect on your bank account.
Going Private
Often the NHS has large waiting lists. Although the government is taking steps to cut these you may still find yourself waiting months for an operation. It may be that you decide it is necessary to pay for the treatment yourself. If you're ailment is preventing you from working or causing you suffering it may be that going private is the best course of action. However this can be costly and unless you've saved for such an occurrence you may find yourself severely out of pocket. It is on these occasions that health insurance is extremely beneficial. With a good health insurance plan you should be able to have the necessary treatment almost immediately and can therefore return to work and normal life much sooner than you would had you had the treatment through the NHS.
Paying for Aftercare
Of course it's not just paying for the actual treatment that can prove costly. Most likely after any medical procedure there is some aftercare involved. Depending on the seriousness of the treatment this aftercare may last for sometime and can be expensive. Sometime adjustments may need to be made to your house and these can be pricey. It is therefore essential to have the money to spare. However often these circumstances occur with little notice and therefore a good health insurance plan is needed. With healthcare insurance you have the funds needed to pay for any necessary modifications and any healthcare needed during recovery.
How do I get Health Insurance?
When taking out a healthcare plan it is essential that you read the small print. The plans vary considerably between providers and without careful consideration and attention you may find that you are not covered in certain circumstances with the plan you have taken out. First decide what cover you want and what it needs to provide. Then research the market. If you are paying out each month for a policy you need to know it is right for you.
Healthcare insurance can be vital and you never know when you might need it. If you want to avoid a hefty payout and therefore risking debt than it's wise to take to take out a plan now and be prepared. Besides when you're dealing with an illness or injury you'll have more important things to worry about than money. Look into health insurance and then you can deal with the more important things in life.
You might also like...