What the Government Says About Debt and the IVA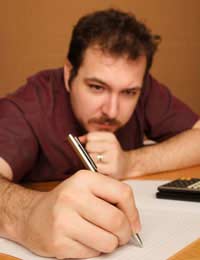 The Government has acknowledged the UK's debt problem and, it claims, it is taking steps towards rectifying it. However far from getting better the crisis seems to be getting worse due to an unfortunate turn of events in the financial sector.
Debt in the UK
The debt problem in the UK has been caused by a number of factors spanning several years. However there were two major events in 2007 that brought things to a head. First came the interest rate rises. Up until early this year the interest rate appeared to be soaring. This meant all debt from mortgages to credit cards, would face higher repayment rates. The interest rates are now thought to be coming down but the effect of the rises is still taking its toll.
For homeowners this misery was compounded when the credit crunch took hold. In the US many sub-prime borrowers i.e. borrowers who were deemed to have poor credit records were given mortgages they could not afford to repay. This started the global credit crunch and resulted in lenders tightening their criteria and raising their rates.
Anyone with a fixed rate mortgage already faced higher repayments when their fixed term came to an end as a result of the interest rate. But now with lenders more stringent on who they lend too and more risk adverse in terms of rates borrowers face an uphill struggle to find an affordable mortgage.
This has led to an increase in repossessions and in the number of people entering into Individual Voluntary Arrangements. And it has given the Government cause for concern. So much so in fact that it recently announced a new scheme that could see borrowers given a break from paying their debts until they are back on their feet.
Enforcement Restriction Orders
Under new proposals the borrower could apply for an Enforcement Restriction Order. This would grant them a year without making payments, enabling them to get their finances in order. It would be open to people whose situation changes dramatically whether through loss of job, illness or divorce.
Often a change of circumstances is one of the main causes of debt and not being prepared for such events can leave people with serious financial troubles. The ERO will give borrowers the opportunity to adjust to their new circumstances without having to worry about paying back their debts.
Unlike with an IVA or bankruptcy the borrower could return to normal after the year is up.
The Government and IVAs
Of course the last major milestone in debt management from the Government came in the Insolvency Act 1986 which proposed the creation of IVAs. The arrangements would see 75% of the borrowers debt written off so long as the creditors agreed to get involved.This new movement however could be even more beneficial to borrowers and have less drastic consequences.
Debt in the UK is at an all time high and the Government knows something has to be done. Enforcement Restriction Orders and Individual Voluntary Arrangements are just two of the options available to people in debt.
You might also like...