FAQ: How to Avoid Repossession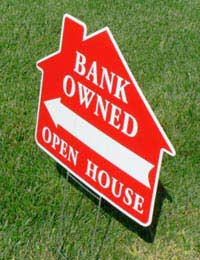 The number of property repossessions in the UK looks set to hit the 75,000 mark within the next 12 months. There are ways that house repossession can be avoided, and the government has come up with a rescue package.
How Does Repossession Start?
Repossession proceedings will normally occur when a mortgage holder has major arrears on their mortgage. A lender such as a bank or building society can start legal proceedings in order to recover the loan. Mortgages are the first charge on a property but repossession proceedings can also be started by lenders who have provided loans that are secured on property.
How Many Months in Arrears Before Repossession Starts?
This all depends on the actual lenders but two months worth of arrears can lead to the repossession process beginning. However, lenders will usually try to work out some form of lowered repayment plan with the borrower to avoid this situation. Six months is usually as far as lenders will permit arrears to continue before starting legal proceedings.
What Steps can I Take to Avoid Repossession?
Borrowers who fall behind with mortgage payments should always speak to the lender in the first instance. Lenders should try their best to come to some form of adjusted repayment plan. This can include suspending payments for a short term until the borrower can get back on their feet. It can also mean reducing the repayments for a period or adjusting the mortgage loan length to reduce repayments.
What is the New Government Help Available?
The government have come up with a rescue package plan to help those who have lost their jobs in this time of recession. Under the Mortgage Rescue Scheme those with low income can apply to the government for a loan to help cover mortgage payments. Home owners can also consider selling their property to local authorities and then remain in the property as tenants.
What are the Eligibility Rules for the Rescue Packages?
As this is a government scheme there are some stipulations. The scheme may not apply to home owners who have negative equity or have properties over the £400,000 mark. Households need to have an annual combined income of £60,000 and should not have saving of over £16,000. There is also the option of deferring mortgage payments for two years under the Homeowner Mortgage Support Scheme.
If I go to Court Will I Lose my House?
By the time repossession proceedings have come to the court stage there is a chance of the repossession order being granted. However, proving that the arrears have been cleared or that a sale of the property is imminent can lead to the repossession order being stopped. If arrears have been cleared it is vital that further mortgage payments are made on time and in full.
How Can an IVA Help Me?
An Individual Voluntary Arrangement can be a way of stopping repossession. An IVA is a way to arrange debt repayments to help pay unsecured debts. This is basically a contract between the debtor and creditors where an agreed monthly sum is paid over a set period of time, usually five years. The payments will depend on income and expenditure but the debtor should be able to comfortably afford the repayments. An IVA can leave the debtor with extra expenditure that can be used to help pay their mortgage arrears.
So I Still Have to Make Payments to All My Creditors Each Month?
No, the debtor only makes one payment to the company who has arranged the IVA. The company will deal with distributing the payment to the creditors. Once the five year period is up there are no further payments to be made.
If I Take an IVA Will My Home Will be Safe?
Taking out an IVA can stop any repossession order. An IVA company can apply for an Interim Order that will mean creditors cannot take any legal action against debtors to recover debts before the IVA process is in place. Debtors who do own their own home will need to make equity on their property available to creditors they owe money to after the five year IVA process has ended.
How Much Will an IVA Cost Me?
The creditors pay the IVA company's fees from the payments debtors have made to them. The amount each month will be based on income and expenditure; basically how much can realistically be afforded by the debtor. If the creditor's full debt cannot be paid from the IVA then excess debt will be written off.
You might also like...