How can I Prepare for Retirement to Avoid Debt?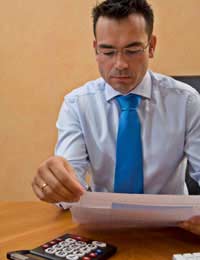 Retirement is supposed to be a happy, peaceful time. After years of hard work it's the time you can finally relax and enjoy life. However, giving up work can also present many financial worries. If you have not prepared properly you could find yourself facing the prospect of debt. But how should you prepare adequately?
Give Retirement a "Trial Run"
Before you retire it is helpful to try living on the budget you will live on once you have given up work. This way you will be able to see whether the amount you will have to live on will be adequate. Live for a few months as if you have retired, any extra money can be put in a savings account. If you find it is not adequate you will know you have to make better provisions before retiring for real.
Downsize
It may be necessary to move to a smaller house on retirement, which will be cheaper to run. With your children living elsewhere you may not need so much space and it could be wise to sell your house, move to a smaller property and have the extra funds to help after retirement. You may not like the idea of moving but if your house is too big it can cost an awful lot of money keeping it running with utility bills, heating costs etc mounting up. Downsizing to a more reasonable sized house will save you money and will also be a lot easier to clean!
Take out Adequate Insurance Plans
If you take out insurance plans for various aspects of your life you could save yourself a lot of money should anything go wrong. Taking out buildings and contents insurance will protect you should you get broken into and will save you from shelling out should the unfortunate occur. You can get insurance policies that cover a umber of things and save you money so be sure to shop around.
Save, Save, Save
It is important to have a decent amount of savings before entering into retirement. Without a regular income your savings could be the difference between living comfortably and struggling. Put a little away each month into a savings account with a good interest rate.
Get a Pension Plan
State pension plans may not be adequate in retirement so it is vital that you take out a private pension plan. It is never too early to begin a plan. You may think you are too young to think about retiring but the sooner you start planning the more comfortably you will live after retirement.
Retirement should be a fun time when you reward yourself for 40 or 50 years of hard work with a well-earned break and start living life to the full. You can't do that if you're constantly worrying about finances. If you want to enjoy your retirement years start planning now. Make the adequate preparations as early as possible and you should be able to enjoy a long and happy retirement.
You might also like...