About Our Site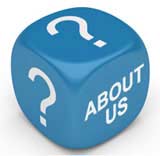 TheIVA was formed to offer a unique reference point on individual voluntary agreements and managing your debt.
An individual voluntary agreement may be one of the many solutions for you if you are in serious debt. The IVA website was designed to highlight all of the pro's and con's when considering an IVA and to identify other solutions to help eliminate debts.
Debt in the UK has become a very common problem and there are numerous resources that will offer advice on eliminating debt; but some will charge a fee. The IVA website is a free to use reference guide that provides accurate and realistic ways to eliminate debt.
The IVA focuses on issues such as bankruptcy, individual voluntary agreements and other debt solutions that may help. The site also highlights the credit crunch and the impact it is having on individual and business debt problems in the UK. The IVA has been created to give real answers to debt problems without charging a fee.
If you have recently lost your job and are struggling with debt or are a student with uncontrollable debts then The IVA is designed to provide advice. This site will provide the information that will help you take the first steps towards eliminating your debt problems.
Facing up to spiralling debts is never an easy choice but you are not alone with this common problem. Individual debt problems in the UK have reached epidemic levels. Obtaining and using accurate, helpful, and impartial advice is the best way to ease the stress caused by mounting debts.
Our concern was that there was no single UK resource for interesting features and practical advice on this subject.
Our features and articles are written by experts - who have experience, or a particular interest in this area.
Our Background
TheIVA was founded by John Rowlinson, the founder of PtS.
John, through PtS, is involved in a number of ventures including software and property companies. A percentage of revenue from these activities goes towards funding TheIVA and a number of similar sites.
Our focus is simply on having experts create the highest quality information possible that is widely read.

Related Articles in the 'Site Information' Category...