When My Mortgage Deal Expires, what can I do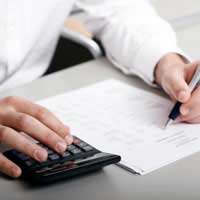 Two-year mortgages have been the popular choice for home owners in recent years. When interest rates were lower many people took out fixed rate mortgages and for the last two years have been comfortably paying off their mortgage. However a lot has changed in the industry since then and remortgaging to a similar deal is no longer an option. Rates are now much higher and lending criteria has been tightened. Therefore for many home owners coming to the end of a two-year fixed rate deal there's a nasty surprise in store.
What is a Fixed-Rate Deal?
When you take out a mortgage there are various options you can choose from. If you choose a tracker deal then you're monthly payments will rise or fall in relation to what the interest rate is doing at the time. If you choose a fixed rate deal your monthly payments will remain the same each month. The payments will depend on what the interest rate was at the time you took out the mortgage. That is why, following several interest rate rises, the rates on offer today are not as good as they were two or three years ago. Despite the rate starting to fall there is still some way to go before we can expect the rates we once saw.
What can I do when my Mortgage Expires?
When you're deal is coming to an end you need to consider what your next step should be. The best way to do this is to speak with a mortgage broker. The broker has access to all of the products on the market and can tell you what the best option for you is. Of course this all depends on your personal finances and it very depends on what you can and cannot spare each month.
What Happens if you Take Out a Fixed-Rate Deal?
At present interest rates are said to be on the decline with more cuts expected later this year. However no one ever really knows for sure what will happen as an unexpected event may change this. So, if you believe that you can feasibly afford to make monthly payments at the rates now currently available on mortgage payments for the foreseeable future then it may be wise to take out a fixed-rate mortgage now. This is especially true if you are the type of person who likes stability and needs to know exactly what they're paying.
What Happens if you Take Out a Tracker Deal?
If you believe you could struggle by paying a mortgage back at current rates but would like to take the chance that rates will continue to fall then take out a tracker. This means as interest rates fall so too will your monthly payments. But you are taking the risk that rates will fall. If they rise you will find yourself paying more each month.
Make sure you discuss your finances with your broker. He or she will discuss with you the next step to take.
You might also like...