Will the Credit Crunch Affect My Debt?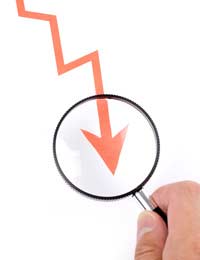 Rising debt in the UK has been a big problem in recent years. Newspapers have reported on the overall debt figure spiralling out of control with house repossessions on the increase and the number of people defaulting on mortgage and loan repayments getting higher and higher. Then, just when we thought things could get worst for the debt situation in the UK the global credit crunch hit and debt got even higher.
Why Was Debt Rising Initially?
Debt was on the increase as a result of several factors. The main factor of course was lifestyle. The saving culture in the UK became non-existent. With access to easy credit through buy now pay later schemes and easy-to-obtain loans the UK population no longer saw the need to save up to buy something they really wanted. Instead they bought it straight away with credit cards or through catalogues and store cards and decided to deal with the repayments later. Of course when it comes to making those repayments they have accrued a hefty amount of interest meaning consumers struggled to make them. When this happens something has to give and it is usually mortgage payments that suffer. This led to increases in repossessions and bankruptcy.
Interest Rates
Another reason for the increase in the overall figure of UK debt was the rising interest rates. In 2006 and 2007 the Monetary Policy Committee increased the interest rate several times. This meant repayments for mortgages, loans or credit card debt increased. Many consumers had budgeted for the repayments and the increases meant they could no longer meet them. As a result more loans were taken out to consolidate and so the total debt figure increased.
The Credit Crunch
The credit crunch could mean debt increases further. While it won't affect current payments in the way the interest rate increases did, it will affect future purchases and remortgages. Banks and lenders are tightening criteria so when a consumer comes to the end of his or her mortgage he or she will struggle to find a deal as good as the one they are coming to the end of and will probably face steeper repayments. The cost of living is increasing with food prices and oil prices on the increase. The will mean consumers will be out of pocket just by continuing to live the way they currently do. As a result consumers will have to tighten their beslts and be careful of what they spend.
The credit crunch will make the cost of living more expensive, in the near future at least. Therefore it is important that consumers act now to make sure they do not end up in debt. It is vital that they do not overspend and that they budget and save, save, save. The days of easy credit are over. It will no longer be easy to get a loan or credit card to bail yourself out. From now on consumers will have to take responsibility for their finances and be careful, otherwise they may findthemselves struggling in the future.
You might also like...