UK Cost of Living and Hidden Personal Debts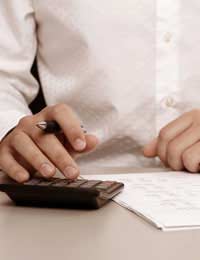 It's no surprise that many people keep the actual extent of their personal debt a secret. But new debt research shows that many people are keeping their personal debts hidden even from their closest family members.
Rising Personal Debts and the UK Cost of Living
One in ten people in the UK are having difficulty maintaining their personal debt and borrowing is still increasing. The rising cost of living in the UK is one of the major reasons why people are spending more on their credit cards. Fuel and housing costs have now reached their highest level in the last 40 years. More than a fifth of the household income is now spent on items such as housing costs, fuel bills and water rates. The recession has hit hard in the UK and more people than ever are turning to borrowing in order to make ends meet.
Keeping Personal Debts Hidden from the Family
Most people regard personal debt as their own business. But debt has now become a problem that people are not willing to share even with their partners. The average personal debt in the UK is £9,731 per person according to research undertaken by The Post Office. When it comes to admitting to debt levels most people will half the actual amount of debt they have. Around 78% of those surveyed have never actually admitted the full extent of their debt problems when asked by a partner. Around 60% of the people (22%) who did admit their debt problems said they were caught out as opposed to freely admitting the problem.
Personal Hidden Debts and Dishonesty
Lying to family members about the full extent of debt problems is not uncommon. A quarter of people who were caught out by partners denied the true levels of their debts. One common claim for both men and women who do hide their debt problems is that they felt worse when lying about debts. According to the research the top hidden debt item for women is clothes while for men alcohol rates the highest. Hiding debt provides the illusion that the problem does not exist but debt problems can simply appear in other ways such as health issues.
Hidden Debt and Health Problems
Debt problems will not disappear simply because debtors push the problem to the back of their mind. Health problems such as sleeplessness, anxiety, mood swings and stress are commonly associated with unmanageable debts. Many people will seek relief in alcohol as a way to combat the stress of debt. Alcohol problems can often lead to absenteeism from work, and many debtors often find themselves in a vicious debt circle. Talking about debt problems, whether to a debt counsellor or to a partner, should be the first step towards lightening debt stresses.
Coming Clean About Debt Problems
Admitting to the full extent of debt problems should help to ease debt pressures. Many debtors have said that talking about their debts has the psychological effect of decreasing the stress immediately. Hiding debt problems can lead to real mental and physical illnesses and this can impact on all members of the family. Debtors should realise that they are not alone with this common problem. Although reports state that one in ten people have unmanageable debts the actual figure is thought to be much higher.
Points to Remember When Coming Clean About Debt
Admitting to debt problems can seem daunting especially for people who like to think they are completely in control. But having debt problems does not mean the end of the world and there are ways to deal with the situation. Points to remember should include:
Talking to someone will be the first step towards dealing with unmanageable debts
Help is available through debt help organisations such as Citizens Advice and the Consumer Credit Counselling Service
It is better to admit problems earlier than let the stress build and cause health problems
Close family members may already know something is wrong and in most cases will not be judgemental
Dealing with debt problems immediately will help to avoid debt collectors and County Court Judgements
There is a range of different debt solutions that can be used and free advice can be given from debt help agencies
Debtors are not alone; debt has become a huge problem in the UK
Debt levels may be hidden by many people in the UK but the problems that come by avoiding the reality can be apparent to others. Health issues caused by debt stress are a real problem and doctors are seeing more people suffering from debt stress. Taking the first step and talking to family members or debt counsellors can help to greatly alleviate debt stresses.
You might also like...