The Debt Calendar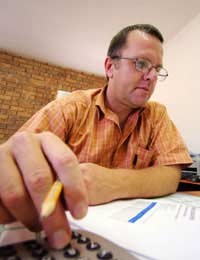 Debt in the UK is a real problem and more and more people are finding themselves in the red. The problem appears to be getting worse as the interest rate rises in the last few years make repaying old debts even harder. While growing debt is a year-round problem there are certain times of the year when debt is more of a problem than others.
Christmas
Christmas is the most common time for people to get in debt. Year after year people overstretch themselves when it comes to Christmas spending. Parents, especially, are at risk. When your children are expecting Father Christmas to bring them anything they want it can be difficult to explain that 'Santa' can't afford the latest gadgets! Not wanting to disappoint, parents often spend far, far more than they can afford, putting the purchases on credit cards and even taking out loans to fund the festive season. January and February are known as the worse months for debt as people face the reality of how much they've spent.
Summer Holidays
When it comes to getting into debt, the media has a lot to answer for. Everyday we are bombarded with tales of celebrities jetting off to fantastic places. Several evenings each week we see holiday shows on the TV about exotic places and luxury holidays. It's no wonder really then that the general public want the same thing. This is where the "I want it too" attitude comes into play. When it comes to Summer holidays many people pay more than they can to go to their dream destination and, once the sun and sangria have gone, find themselves in debt.
Buying a House
For most people, buying a house is probably the single most expensive purchase they'll ever make. In the UK buying a property and getting on the housing ladder is part of our culture. It's what everyone wants. In some parts of Europe owning a property is not important, most people are content with renting. But in the UK there will always be a house buying culture. However this doesn't mean it's easy, far from it. First-time buyers are struggling more than ever to get on the housing ladder and that's due in no small part to the extortionate house prices in the UK. Still, people will push themselves to their limits to get the chance to own a house. This means many people overstretch themselves considerably and in time find themselves struggling. An increase in interest rates like we have seen recently can be the decider between whether a mortgage is repayable and whether it isn't.
If your monthly mortgage payments increase considerably you may find yourself missing payments and risking repossession or take out alternative forms of finance in order to pay your mortgage. Either way you are going to find yourself in trouble.
Sometimes people can get caught up in the moment; the festivities at Christmas, the idea of a fabulous holiday or the prospect of owning their own house. But when it comes to finances it's always wise to keep a level head and make sure you don't spend or borrow more than you can afford to.
You might also like...