How has the Credit Crunch Affected Debt in the UK?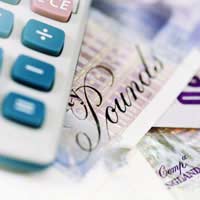 Unless you've been on another planet for the past few months you'll have heard about the credit crunch. Every newspaper and news bulletin has reports of the US crisis and how it is affecting borrowers and lenders in the UK. But why is it such a problem and what does it mean?
What is the Credit Crunch?
The credit crunch began in early summer last year. In the US, mortgages where given to people who could not repay them. This meant many people found themselves in debt and many houses were subsequently repossessed. Lenders had to tighten their lending criteria to avoid risk and the funding available decreased. As the saying goes, when the America sneezes the UK catches a cold. And so it went that lenders in the UK began to suffer to, not least because many of the firms funding our lenders are American based. As a result lenders in the UK had to be more careful with how much they lend and what products they offer.
How is it Affecting Debt?
Before the credit crunch the UK mortgage market was in something of an unprecedented state. New lenders had entered the market and competition was rife. So much so that lenders were vying for customers by offering extremely competitive deals. At this time it seemed there were few people in the country who could not get a mortgage. Lenders were offering 100% deals and several even launched 125% products – meaning borrowers would receive one and quarter times the value of the house on loan. However following the affects of the credit crunch and tightening criteria the lending climate in the UK this year is very different.
Borrowers who are coming off deals and looking to remortgage will find the competitive products offered to them when they took out their mortgage are no longer on offer. Those who have 125% mortgages will be unlikely to find anything that will match this and will be forced to seriously tighten their budget.
What can Borrowers do?
Borrowers who know their mortgage deal is coming to an end and are worried about finding a similarly competitive deal should first consult their mortgage broker. Remember the broker is there to help you and will know of every product on offer and therefore should be in a position to find a suitable one for you.Secondly it's important to budget. If you want to keep your house you must be prepared for higher monthly payments on your new deal. This will man cutting back on luxuries and prioritising your finances.
Alternatively if you think the payments may be too much too cope with you must consider whether it is worth the difficulties. Perhaps it may be better to get out of the housing market and rent somewhere until better deals are on offer and you are more prepared for the mortgage.
It is vital that you keep on tops of your finances and consult a debt counsellor should you find yourself getting into difficulty. Burying your head in the sand will not help so be aware of what's coming in and out each month and work out what is the best solution for you.
You might also like...